How An Indian Startup Company Bootstrapping Its Way To Success

"A successful business doesn't require a management degree; it just requires an innovative thought."
Five years ago, a young Indian magnate, Varun Patel, launched its company ROW (Return On Web) to offer innovative web marketing solutions to businesses all across the world. His audacious vision was to help transform the most groundbreaking and thought-provoking ideas into reality, by becoming the top tycoon in the domain of web marketing. In just 5 years, he built a one-man operation into a billion-dollar colossus and made himself the best web marketing solution provider in India somewhere along the way. This young and intellectual mind accomplished this feat not just by generating the result-oriented web marketing solutions, but by taking mobile app development, web development, CloudBody, big data analytics kinda technologies, adapting them to a specific market and then dominating the market through finest business savvy. Now, ROW has established its presence in the world's most competitive market, Silicon Valley.
"I and my team feel proud of the success and recognition we have achieved through our hard work, commitment and passion." said Varun Patel. Apart from just making mobile apps, web development solutions, digital solutions, ROW is also ardent about lifting ideas off the ground. ROW is India's fastest growing digital transformation company. With offices in 3 locations from India (Pune, Mumbai, and Gurgaon) to San Fransisco, we have a focus on working with people with incredible Ideas. We are providing the best and impeccable digital solutions to giant brands namely Reliance, Symbiosis, Toyota, ABS Fitness, Le Meridian, Cloud Body, Allocat and many more.
THE ROWProdigies
ROWProdigies' philosophy follows three key practices: Create Impeccable solutions, Do the best, and Deliver the Best. ROW houses a team of industrious and experienced professionals, who are critical to ROW's mission in order to create qualities that, separate a great IT and digital transformation company form the others.
Fast Validation Process in ROW Lab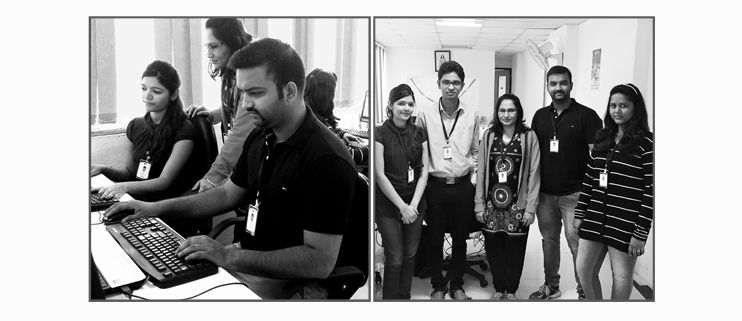 Building a disruptive IT and digital transformation startup is about ensuring you focus on the right technology from day one. ROW Lab ‐ This is where we drink lots of tea and coffee and make sure we're certainly clear on what we are trying to create. We deliver fast, build epic solutions in an iterative and data driven manner.
ROW is continuously bootstrapping its way to success. After moving to Silicon Valley, ROW is striving to compete in the big oceans where young and ambition people are quite enough. "Since my early days, I have been inspired by some of the greatest tech companies; I and my team is continuously striving hard to create those next giant companies....but I think it is even better to say that we are striving hard to create the next ROW," said Varun Patel.